Flower Lace Sisal Placemats
Regular price

£64.00
Sale price
Pickup currently unavailable
Dimensions
40 cm (d), slight variations in size may occur due to the handmade nature of this product
Share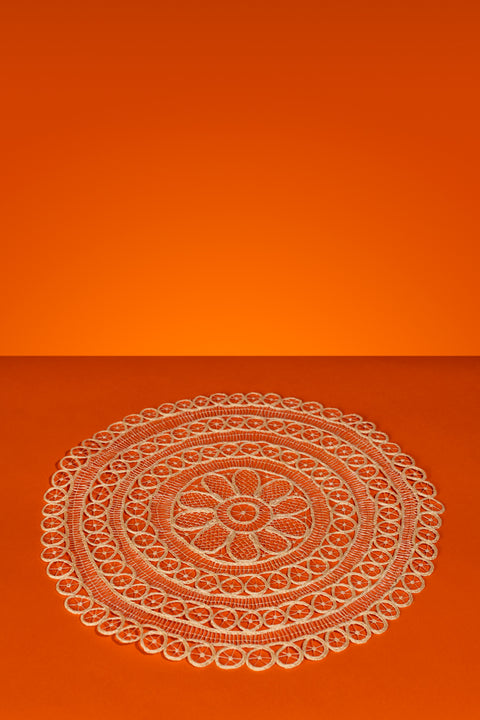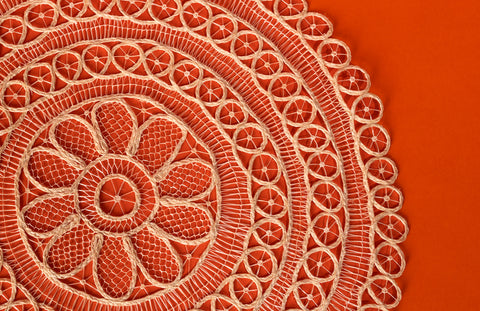 Elegant hand-braided round lace placemats crafted from durable sisal, adding a touch of natural beauty to your table setting.

Add a touch of tradition to your dining experience with our exquisite lace placemats, meticulously handwoven from 100% natural fibre. Crafted by skilled women artisans who cultivate sisal plants, each piece blends simplicity and refinement, showcasing variations in colour and pattern that enhance their uniqueness. Unfortunately, this ancient craft faces the risk of extinction due to the limited recognition and interest from younger generations. Creating each placemat is a labour of love, requiring up to four days of painstaking craftsmanship, preserving a beautiful tradition passed down through generations.

Please note that slight variations in colour and design may occur due to the handmade nature of this product.

• Origins and Certificate
Sisal is a biodegradable natural fibre extracted from the plant Agave sislana very common in the Brazilian Northeast.

• Process, Materials and Care
The process begins with the manual harvest of sisal leaves, known for their sturdy cream or pale yellow fibers. After harvesting, the leaves are laid out to dry naturally. These tough sisal fibers are then painstakingly hand-processed into threads and dyed with locally sourced water-based pigments. Sisal is a biodegradable natural fiber abundant in the Brazilian Northeast.

Process: Weaving

Care: Wipe with dry cloth

Material: Sisal