Handwoven Pineaple Sisal Trivet, Yellow
Regular price

£20.00
Sale price
Pickup currently unavailable
Dimensions
Approximately 24 cm (l) x 11 cm (w)
Share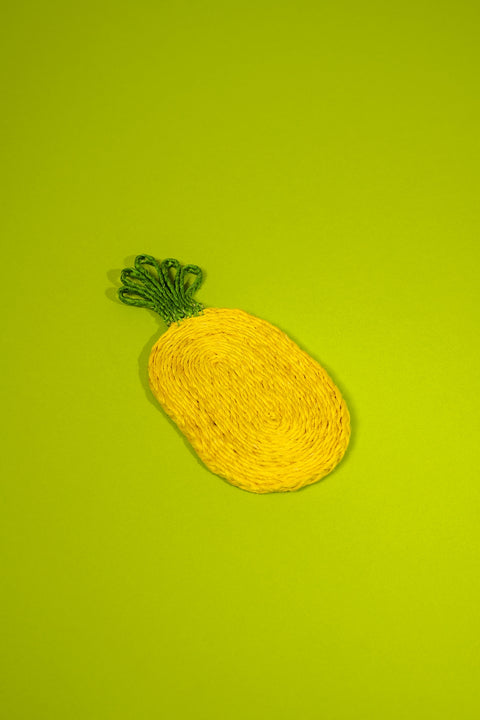 These tropical-themed trivets not only serve as stylish decorative objects but also protect your flat surfaces against heat and scratches.
Add a touch of fun and joy to your home decor with our charming collection of sisal trivets, handwoven by skilled Northeast Brazilian women artisans. Featuring vibrant tropical fruit designs, you can mix and match them to bring a unique atmosphere to your home or offer someone a thoughtful housewarming gift that celebrates the artistry and spirit of this remarkable region of Brazil.
• Origins and Certificate
Handcrafted by highly skilled female artisans from the Northeast region of Brazil.
• Process, Materials and Care
The process begins with the manual harvest of sisal leaves, known for their sturdy cream or pale yellow fibers. After harvesting, the leaves are laid out to dry naturally. These tough sisal fibers are then painstakingly hand-processed into threads and dyed with locally sourced water-based pigments. Sisal is a biodegradable natural fiber abundant in the Brazilian Northeast.

Process: Weaving

Care: Wipe with damp cloth

Material: Sisal