Popcorn 100% Organic Cotton Cushion
Regular price

£180.00
Sale price
Pickup currently unavailable
Dimensions
Share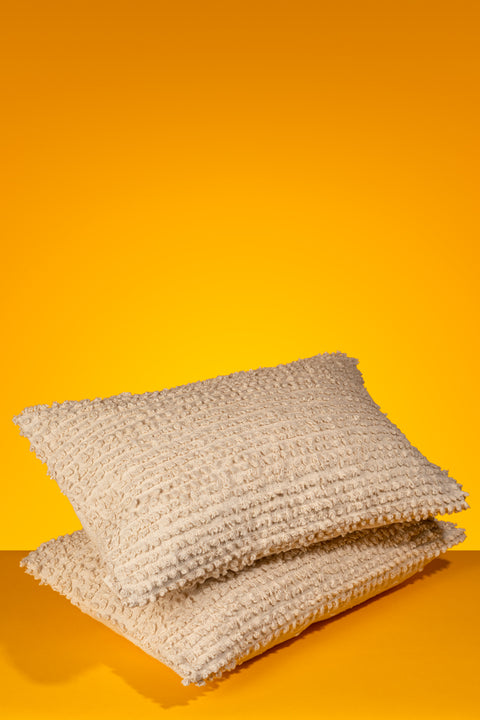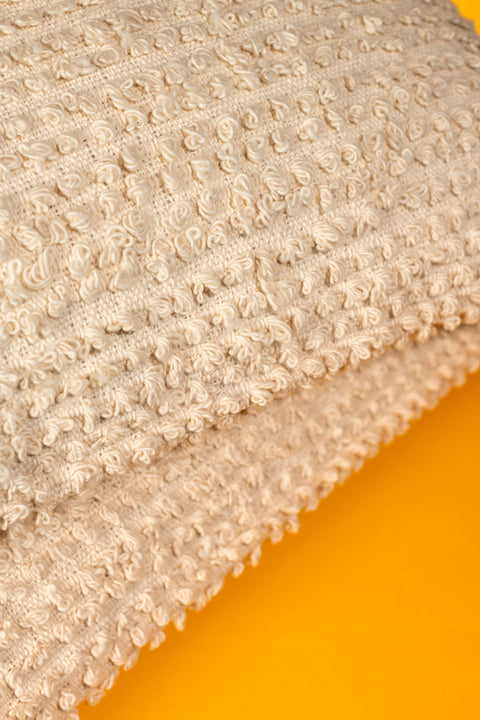 Transform your living space with this unique cushion, lovingly handwoven by skilled women artisans from Southeastern Brazil using natural organic cotton, often dubbed as the "white gold."
The state of Minas Gerais in Southern Brazil is renowned for its weaving tradition. Our Popcorn Organic Cotton Cushion is crafted from natural organic cotton, paying homage to the enduring tradition of cotton weaving passed down through generations. Legend has it that cotton seeds were sown by the hands of God, alongside a piece of his own white beard, during the creation of the world, which is why we find the seed nestled within the white fibre. Cotton– the "white gold" – blossomed in the backyards of these communities, serving as an essential raw material for crafting clothing and household items. Today, the rich history of cotton is being revived by skilled artisans from the region. By adding this unique cushion to your living space, you become part of this remarkable journey through time and culture.
Please note that slight variations in colour and design may occur due to the handmade nature of this product.
• Origins and Certificate
This product originates from the Cerrado, a vast tropical savanna ecoregion in Brazil that covers a significant portion of the country's interior. Specifically, it is handcrafted in the state of Minas Gerais, located in Southeast Brazil.
• Process, Materials and Care
Process: cotton planting and harvesting, followed by manual spinning and hand weaving.

Care: Dry clean only.

Material: Organic cotton