Vitória-Régia Organic Latex Coaster, Dark Green
Regular price

£12.00
Sale price
Pickup currently unavailable
Dimensions
Share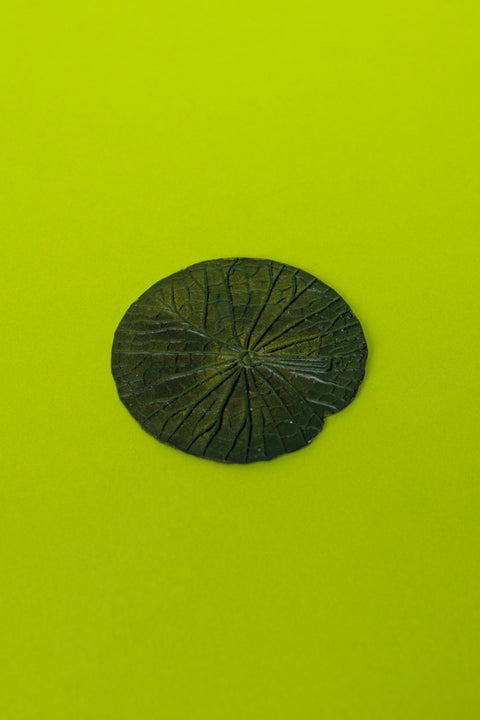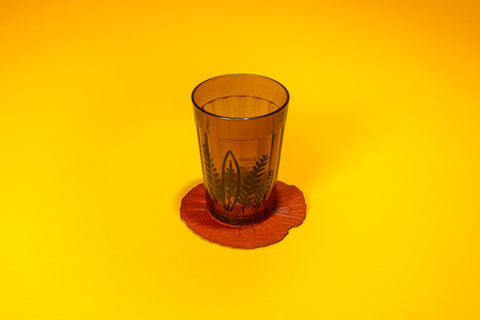 Striking nature-inspired latex coasters handcrafted by Amazonian communities in a unique blend of contemporary technology and ancestral knowledge.

These remarkable pieces connect you to the heart of the rainforest. Crafted from a unique blend of Amazonian latex and açai fibres, they are the result of two decades of scientific research combined with Indigenous ancestral wisdom. Their design draws inspiration from the intricate patterns, shapes, textures and colours found in the leaves of the Amazon forest, including the Vitoria-Regia, bringing the beauty and innovation of the rainforest to your dining table.

Vitoria-Regia (named after Queen Victoria by the English botanist John Lindley in 1865) is the giant water lily; the Tupi people of Brazil regarded the flowers of giant water lilies as objects of great beauty. According to legend, a young girl fell in love with the moon and stars and dreamt of becoming one of them one day. As she leant over water to embrace the moon's reflection, she disappeared. To overcome her loss, a goddess transformed her into the most beautiful flower of the giant waterlily (source: Kew Gardens).

Please note that slight variations in colour and design may occur due to the handmade nature of this product.
• Origins and Certificate
Handcrafted by traditional and indigenous communities of residents from the Brazilian Amazon
• Process, Materials and Care
Process: What sets these products apart is the innovative process that transforms the latex naturally, without the need of electricity or machinery. They are a testament to sustainable craftsmanship, minimising environmental impact and preserving traditional practices.

Care: Wash with water and neutral soap. Moisturise it with vegetable wax (recommended) .

Material: Amazonian latex