"Dabururi Piracema" Tumbler Designed by Denilson Baniwa, 300 ml
Regular price

£18.00
Sale price
Pickup currently unavailable
Dimensions
7.7 cm (l) x 10.8 cm (w) x 10.8 cm (h)
Share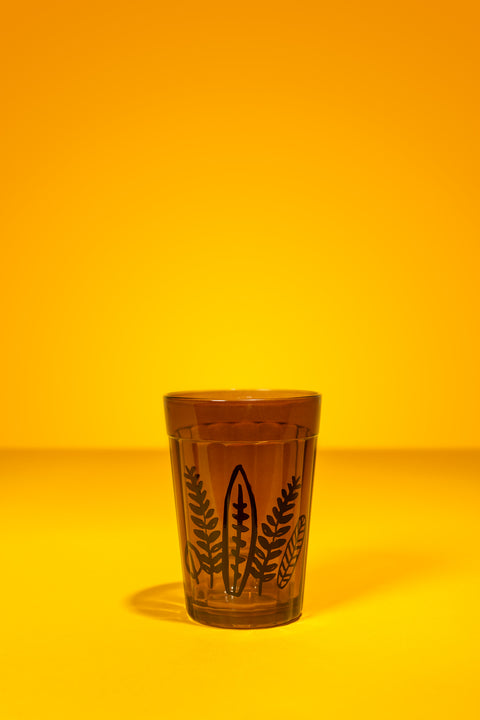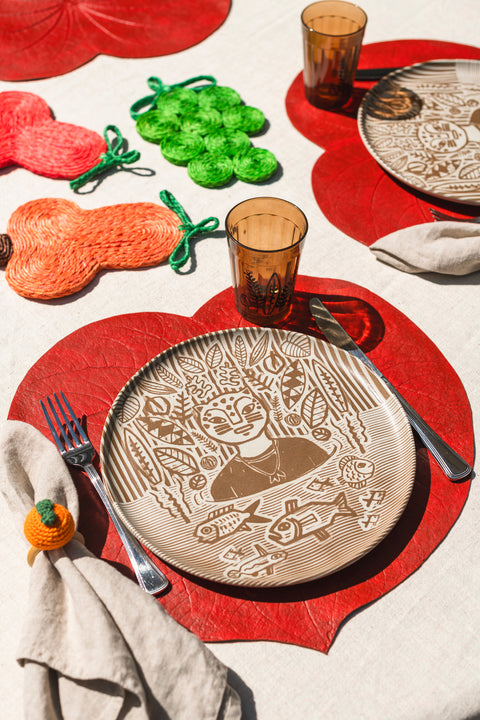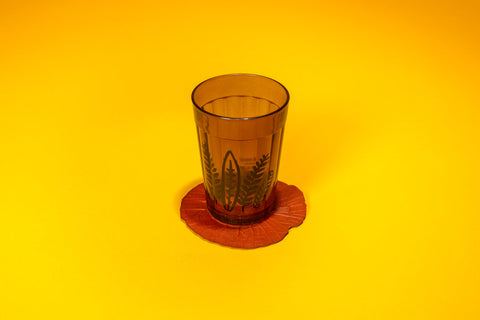 Add a touch of nature to your table with this tumbler featuring Amazon-inspired designs by Indigenous artist Denilson Baniwa – a unique blend of art and functionality 
Step into a realm of awe and wonder with the Dabukuri Piracema collection designed by Indigenous artist Denilson Baniwa. Denilson Baniwa was born in the village of Darí in Rio Negro, in the state Amazonas, within the tri-border region of Brazil, Colombia and Venezuela. His artistic practice encompasses a diverse range of mediums, including drawings, performances, and urban interventions. With a deep passion for bridging Indigenous culture and contemporary art, Baniwa sees the role of the Indigenous artist as a champion for the well-being of his people.
This captivating collection is an invitation to imagine a time when all beings shared a magical connection in the heart of the Amazon. It pays homage to the importance of preserving rivers and lakes, sustaining the delicate balance of our world. Each piece in this collection tells a story, carries a legacy, and celebrates the profound connection between humanity and nature.
Discover more like this here
• Origins and Certificate
Denilson Baniwa is an Indigenous artist from the Baniwa tribe within the Amazon rainforest. His work often delves into his people's profound connection with nature and their rich cultural heritage. By merging traditional techniques with contemporary elements, Baniwa's art provides a unique window into the fusion of ancient wisdom and contemporary artistic expression.

His art has received international recognition, with exhibitions at the Sydney Biennial and Kupfer Gallery in London, as well as prominent Brazilian showcases at Museu Afro-Brasil and Centro Cultural Banco do Brasil. His art and activism have helped shed light on the challenges faced by Indigenous peoples, particularly in the context of racism and societal struggles.
• Process, Materials and Care
Process: Decal print on coloured glass
Care: Dishwasher Safe Material: Coloured glass