"Birds" Large Cushion, 58 cm x 58 cm
Regular price

£230.00
Sale price
Pickup currently unavailable
Dimensions
Share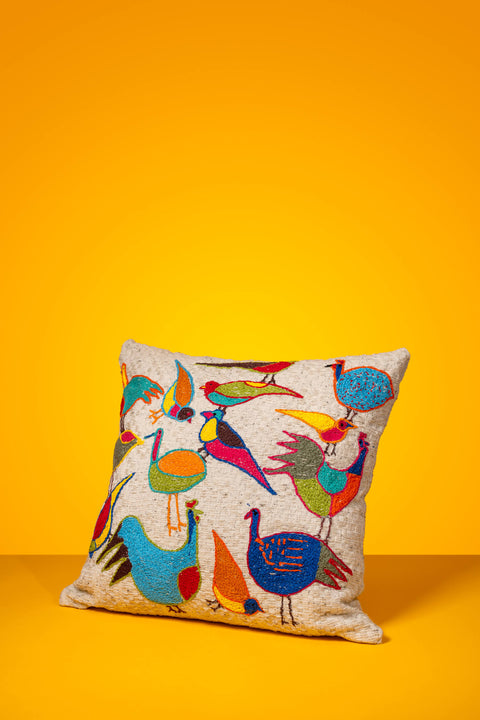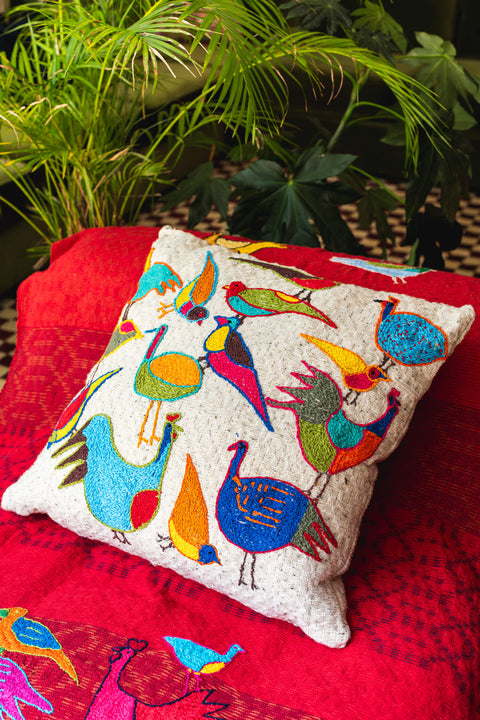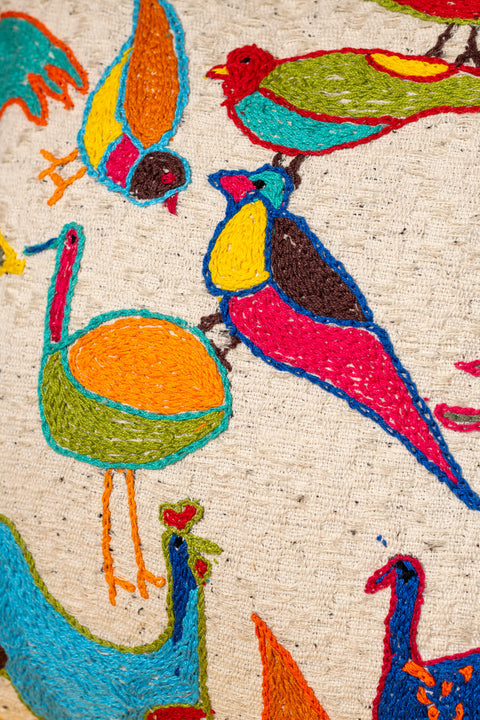 Transform your living space with this cotton cushion, handwoven to perfection and hand-embroidered with strikingly colorful bird patterns
Our hand-embroidered bed cover is crafted by skilled women artisans from Muquém de São Lárazo, Minas Gerais - a state in Southeast Brazil. Drawing inspiration from the natural world, this bed cover combines traditional weaving with intricate hand-embroidery techniques and exclusive patterns that make each piece truly one-of-a-kind. A distinctive feature of this collection is that each and every piece is crafted by a team of local women artisans. While a designer is in charge of the drawings, an artist specializing in embroidery, selects the colour palette and brings the unique designs to life. 
Discover more like this here
Please note that slight variations in color and design may occur due to the handmade nature of this product. 
• Origins and Certificate
Created by a group of women artisans from Muquém de São Lázaro, in the Southeastern state of Minas Gerais, Brazil

This product is certified by the Brazilian National Historic and Artistic Heritage Institute (IPHAN). To receive a digital copy of the IPHAN certificate (in Portuguese), please email: hi@cantodesign.co.uk.


• Process, Materials and Care
Process: The cotton fabric is handwoven and combined with locally sourced natural fibers, such as banana, corn husk and bulrush. Hand-embroidered using acrylic threads.

Care: Dry clean only

Material: Cotton