Postcards by artist Di Cavalcanti, Set of 4
Regular price

£6.00
Sale price
Pickup currently unavailable
Share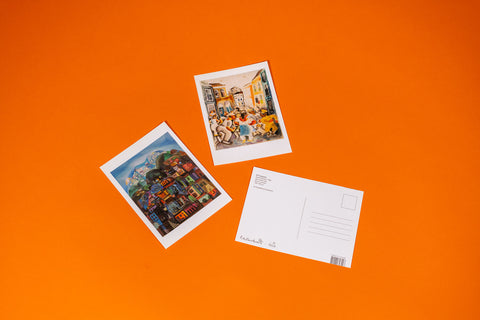 Beautiful postcards featuring reproductions of paintings "Carnaval" and "Favela" by one of Brazil's most beloved artists Di Calvacanti
Celebrate the artistic legacy of Di Cavalcanti with our exclusive postcards showcasing the timeless beauty of his modern paintings. Di Cavalcanti (1897-1976), a prominent Brazilian painter known for his extravagant colors and sensuous brushstrokes, depicted local community life and Brazil's cultural heritage within a modernist approach.
Set content: 2 postcards of "Favela" painting and 2 postcards of "Carnaval" painting

Our postcards are 16.5 x 12 cm in size using 250g matte cardstock.
Licensed by TECA. All rights reserved.